Sponsor our vet expenses
Methods to support listed below
Payment Link  Cash in Person
Vet expenses are our biggest outgoing. From basic vaccinations to intensive, critical and often emergency treatment, every single one of the animals we rescue requires veterinary care. Often the animals we take in are sick or injured and bills can escalate fast. But not saving them is never an option.
Please sponsor towards our vet bills and help us to keep saving them. You can support directly with the vets.
Please note have outstanding bills at a number of veterinary clinics across Dubai.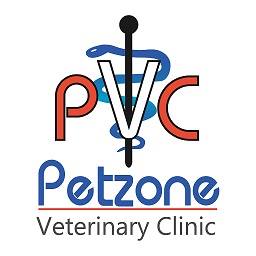 Petzone Veterinary Clinic is a client-centered facility that provides friendly customer service and first class veterinary standards. That have been serving the community since 2009 and achieved a high level of excellence in the veterinary care field.
Please note that a receipt for all transactions MUST be sent to Animals and Us by the person making the transfer otherwise it will not be credited to our account. You can send us the receipt by private message on our Facebook or Instagram pages or email it to [email protected]
Vet Payment Link
Click HERE to access the Petzone Clinic's payment page.
You MUST enter ClientID#16963 in the 'Message' field. This is displayed on the second page, after you have entered the amount and directly after you have entered your name and e-mail.
Vet Bank Transfer
Account Name: Petzone Veterinary Clinic
Bank Name: Emirates NBD
Account Number: 101-51998264-01
IBAN: AE340260001015199826401
Swift Code: EBILAEAD
Branch: Emirates NBD, Jumeirah Branch, Al Wasl Road Intersection with Al Safa St, Dubai – UAE, Phone: +(971) 600 540000
When completing the transfer, for purpose of transfer / transfer type, please use 'Purchase of Goods', 'Bills Payment', 'Professional Services' or similar.
In order for the transfer to be credited to our account, you must send us a transaction receipt which includes the below fields:
Senders Name
Transfer date
Amount
Transfer Reference Number (shown at the time the transfer is made and should be noted, or will appear on mobile app or online portal as per bank under transfer)
In-Person at the Clinic
You can make a payment directly at the veterinary clinic. Please ask for the amount to be credited to the Animals and Us account or if required, our ClientID is 16963. You should be given a receipt.
Petzone Veterinary Clinic
Al Wasl, Dubai
https://goo.gl/maps/JnDTYtybnCdgubHu7
Please note that a receipt for all transactions MUST be sent to Animals and Us by the person making the transfer otherwise it will not be credited to our account. You can send us the receipt by private message on our Facebook or Instagram pages or email it to [email protected]