Sponsor a Staycation!
In partnership with Bed & Biscuits, we've launched a program that helps get our rescues out of the shelter and into a loving day care for weeks of love, care, fun & frolic!
How does it work?
Simple! The amazing people at Bed & Biscuits have offered our rescues the amazing rate of AED 600 for a 2-week stay (and even better rates for 4-weeks!). If you would like to sponsor a stay for one of our shelter residents, simply follow the 4 simple steps below! This includes filling in a form, booking a slot with B&B, and sending us confirmation of payment!
All of our sponsors will be issued a sponsorship passport, and you are encouraged to visit your sponsored doggy and help them find their home!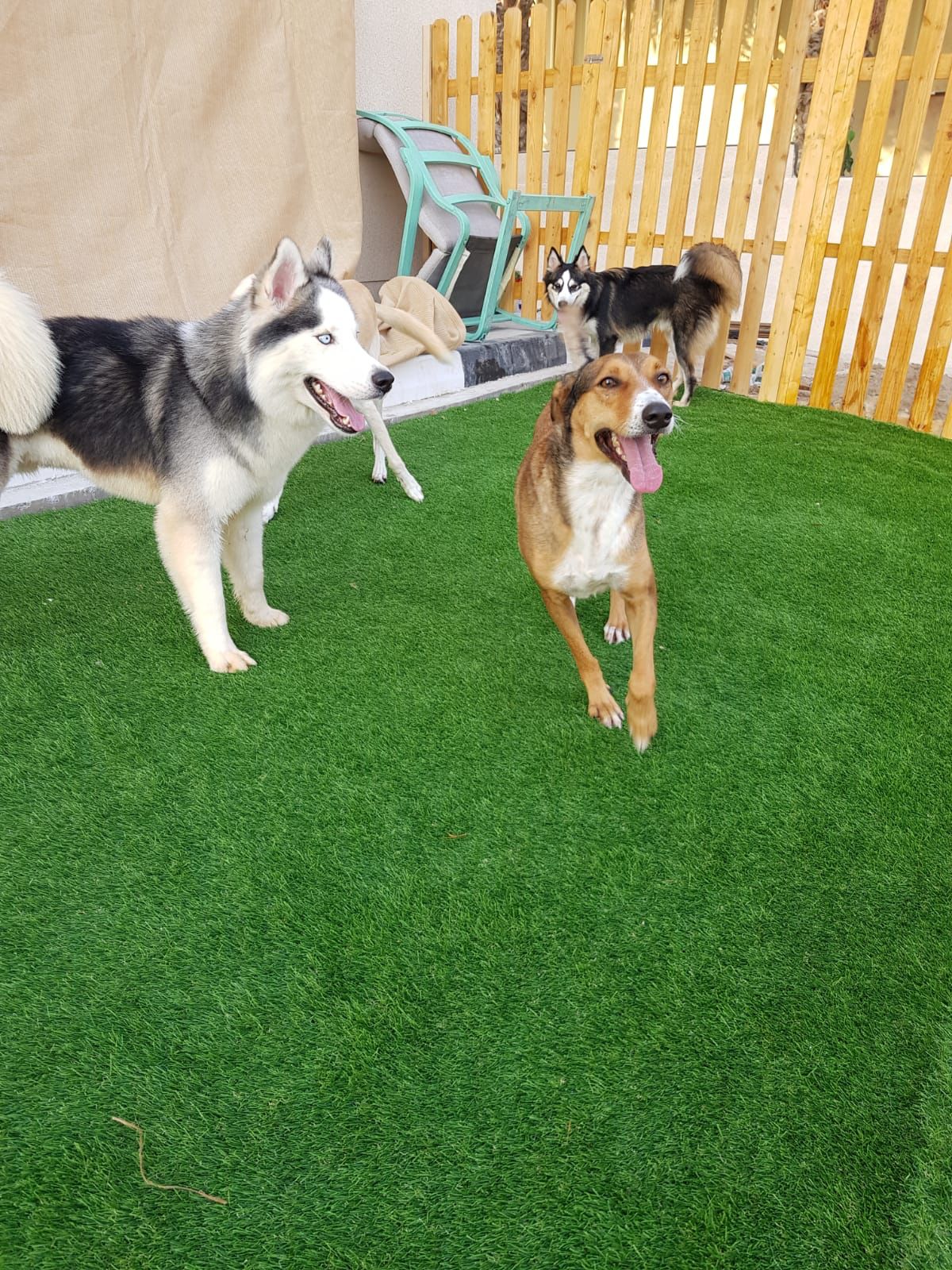 Why Sponsor a Staycation?
The short answer is, it benefits everyone!
What's in it for them?
---
Swap the shelter for a fun, comfortable facility
Cuddles, Play & Comfy bed
Socialize with dogs & people
Better prepared for a home
What's in it for us?
---
Ease of transport to adoption days
Make space in the shelter for other rescues
Peace of mind knowing they are well looked after
What's in it for you?
---
Ability to visit your dog for a cuddle & play
Updates and photos of your sponsored dog
You changed a dogs life & made a difference!