Animals and Us is a registered animal shelter based in Fujairah.
---
We are home to nearly 400 dogs, 90 cats and also take care of hundreds of dogs on the streets of Fujairah. The shelter is run by Michelle Mathanda, a full time primary school teacher. She runs the shelter around her full time job with a handful of volunteers, and carries out all rescue work on her own.
The shelter is the result of many years of hard work from Michelle and volunteers - she originally carried out the rescue work and housed dogs in her home in Fujairah but the sheer number of dogs struggling and suffering on the streets was too much for her to handle so one day in 2016 she made the incredibly brave decision to rent a warehouse with a sandy forecourt and slowly, and largely from her own funds, built the shelter up to what is today.
People who want to support her animal welfare efforts can sponsor the monthly care of an animal, sponsor vet bills (vet bills can reach over 70k a month at points), sponsor food.
Of course, all our animals are looking for their forever homes and we are always looking for foster homes which is a hugely rewarding experience - offering a dog a temporary home so they can learn and adjust, whilst they search for their forever home. We hold regular adoption days in Dubai which are always posted on our social channels. Follow us at @animalsandusfuj on both Facebook and Instagram.
In November 2021, Michelle was recognized by the Animalia Awards for her Outstanding Contribution to Animal Welfare Award.
Our Beginnings
A short timeline of the last 16 years and the shelters humble beginnings!
2003

Animals & Us Founded

The organization began in a residential villa in Fujairah.

2016

10 years on...

The villa, now home to 40 dogs and 15 cats.

2017

Opening the Shelter

In 2017, Michelle made the huge decision to rent an industrial unit in Fujairah and build up a shelter from scratch.

2018

Exponential Growth

The number of dogs in our care doubled in a year. With puppies chewing through fences and a fire in the wooden cattery, upgrades were needed.

2019

Restructuring

The shelter was restructured with minimal available funds - installation of solid structures, portacabins, interlocks & tiling, and AC & electricity.

2019

Cattery

Addition of a permanent cattery, which now houses over 80 cats. Also installed a toiled and kitchen for workers & volunteers.

2020

Expansion

With nearly 300 dogs in the shelter, more room was needed inside, and outside too to keep the hundreds of dogs outside the shelter safe when needed. The floor was raised at the front of the shelter by 1.5m and installed 2 new portacabins.

2022

Onwards!

From CJ, our first rescue dog, to the 400 dogs that now rely on us...it's been an incredible journey, but we cannot stop now. Animals across the UAE need us more than ever.
Our Story
---
Animals and Us is a registered non-profit animal welfare founded in 2006 and licensed by the government on September 2017.
The founder, Michelle Francis, moved from Kolkata to Fujairah in 2003 to pursue her teaching career; while in Fujairah she faced several cases of animal abuse and neglect, she couldn't turn a blind eye or walk away. Michelle has dedicated her life to this cause.
From a small start back in 2006, to over 400 dogs and 90 cats, the video documents our beginnings. We hope this little tour into our facility gives you some insight into the work we do and the mission of our shelter.
What we do
As an organization dedicated to animal welfare, we do a lot more than feed and shelter animals in need. Below are some of the other activities we take on every day.
01
---
Rescue
We mainly rescue dogs and cats that have been abandoned by their families, abused on the streets, or simply those that have nowhere to go.
02
---
Medical
We treat these animals at veterinary clinics to ensure they are physically fit. Often this includes involves major surgeries for car accident victims suffering from broken bones, victims of human abuse, etc.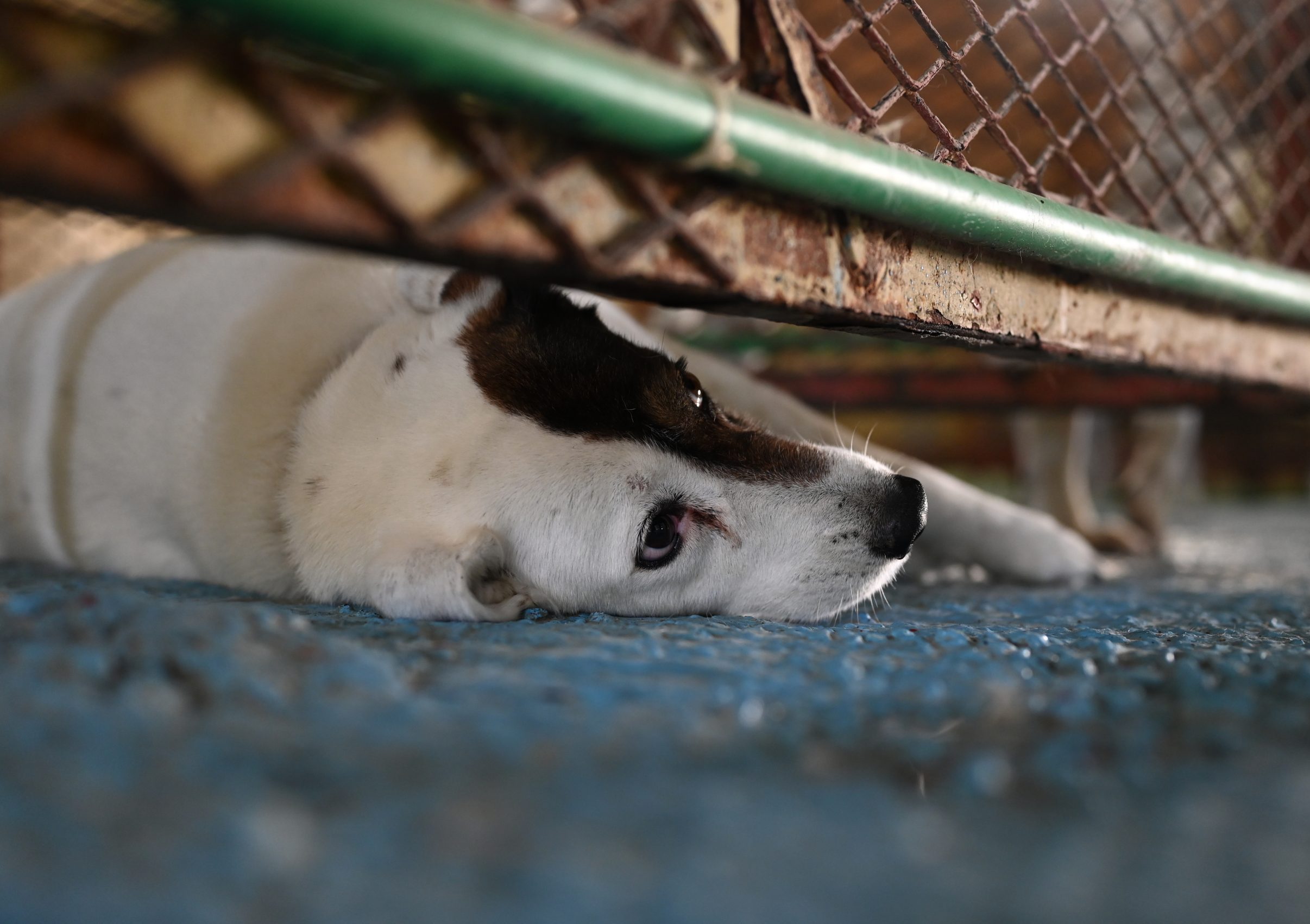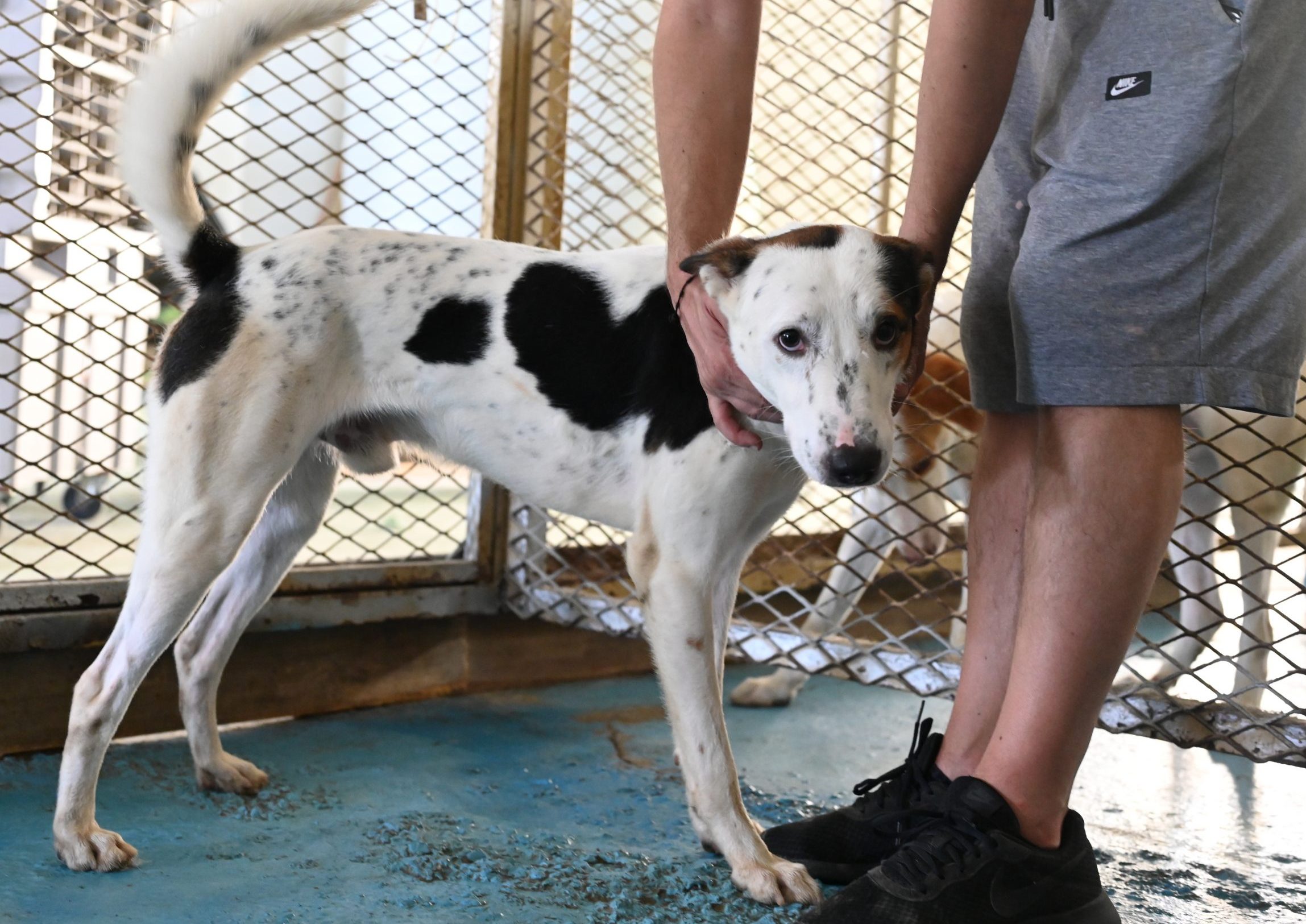 03
---
Homing
We set these dogs and cats up for adoption and foster. A detailed assessment is carried out for those interested to ensure the animals are not abandoned again.
04
---
TNR
Trap, Neuter, Rehome: The process of taking or 'trapping' strays and neutering them to avoid a litter being born every few months. Lesser strays would mean lesser abuse and suffering, and better quality of life for those rescued.