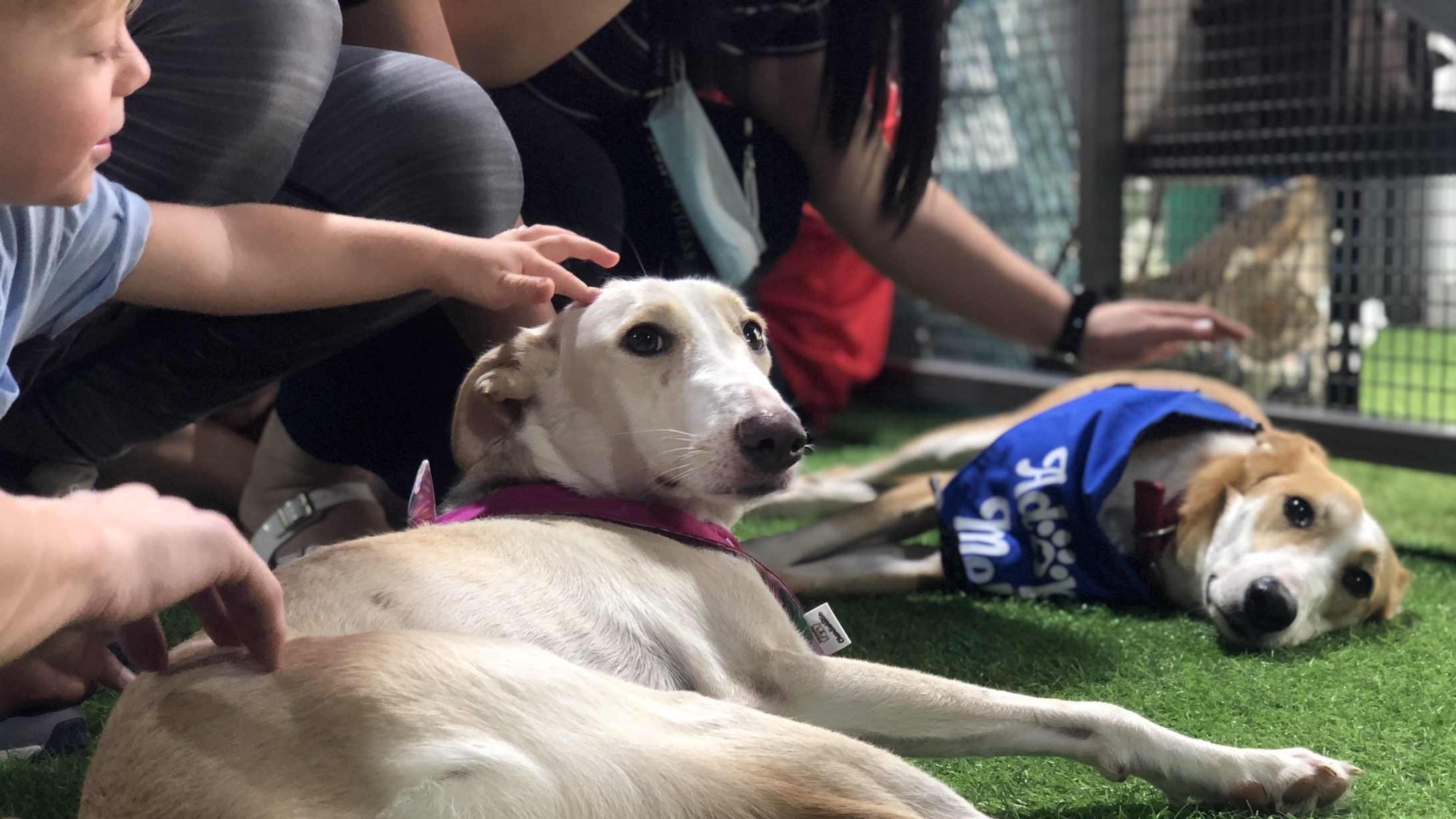 Dog & Puppy Adoption And Foster Event – 17th July 🐾 🐶 ❤️
After a short break for Eid, our adoption days are back! On Sunday, 17th July, from 11AM to 1PM, come down to a brand new amazing venue – Zoomies in Al Quoz!
We will have a number of dogs and puppies ready to meet you, as well as our wonderful team ready to answer any questions.
This is a free run event, so it's a fun one and means you can get to see our doggies having fun and playing 🥰
Some dogs and puppies will be looking for new foster homes, all are looking for their forever homes ❤️
Summer is the hardest time of the year for us. The next two months are extremely difficult – if you can, please do your part by coming forward to foster or adopt – you will literally be saving lives!
Although not required to meet the dogs and pups, we strongly recommend reading through our adoption & foster processes, and pre-filling our adoption or foster forms to make the process smoother.
🐾 Adoption Process & Form: https://aauf.ae/adopt/
🐾 Foster Process & Form: https://aauf.ae/foster/
📍 Event Location: